Translate original post with Google Translate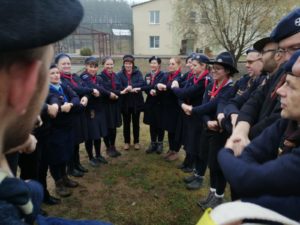 From 7 to 10th of November, for the first time in Belarus, the "Saint Casimir" training camp was organised for group leaders, in which representatives from Belgium, Lithuania and Russia also took part.
Thanks to the course, we learned how a good scout group runs and what the role of the group leader is. However, we have a lot of new questions now. And this means that the grain has been sown and much work remains to be done to bring a rich harvest.
Our general impressions are expressed by the words of one of the participants in the course, Tatyana Mazun, a group leader from Minsk: "If you knew how I felt, you would give up a fortune just to have at least a few minutes to live such joy, peace, proudness of the vocation and trust, which The European Scout Federation has given me!"
Olga Dmitrieva, National red branch commissioner Belarus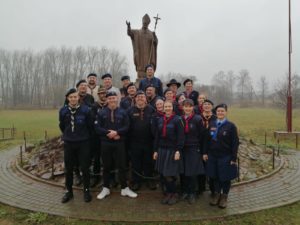 Photos: Liliya Zheromskaya